---

Serbatoio olio in magnesio Abarth Simca / OT
Serbatoio olio carter secco in magnesio nuovo per Abarth Simca o OT

Il serbatoio viene fatto in magnesio AZ91 T6 come l'originale con scatola filtro olio bocchettone, pescante e tappo in alluminio.
Coppa olio e asta dell'olio, sono quelli dalla 595 Abarth.
Al momento non siamo in grado di fornire la scatola filtro olio originale; per cui stiamo valutando per riprodurla con l'inserimento di un filtro che si trovi in commercio.
Il serbatoio può essere fornito su richiesta senza filtro olio, coppa olio e asta dell'olio (solo con pescante, bocchettone e tappo).
Filtro olio, coppa olio e asta dell'olio, possono essere anche forniti a parte.

ESAURITI! - Si accettano prenotazioni per la prossima produzione.
Al raggiungimento di 5 pezzi prenotati verranno rimessi in produzione.
---

Abarth Simca / OT magnesium oil tank
Dry sump oil tank new in magnesium, for Abarth Simca or OT

The tank is made of magnesium AZ91 T6 like the original with oil filter box, filler and cap in aluminum.
Oil pan and oil dipstick are those from the 595 Abarth.
At the moment we are unable to supply the original oil filter box; so we are evaluating to reproduce it with the inclusion of a filter that is on the market.
The tank can be supplied on request without oil filter, oil pan and oil dipstick (only with dip tube, filler and cap).
Oil filter, oil pan and oil dipstick can also be supplied separately.

SOLD OUT! - We accept reservations for the next production.
The achievement of 5 pieces book will be put back into production.
Marca
Make

Abarth

Modello
Model

Simca / OT
Materiale
Material
Magnesio / Alluminio
Condizioni
Conditions
Nuovo


New

Anno
Year
2020
Codice
Code
-
Categoria
Category
S5
Prezzo
Price
Contattateci per prenotarlo


Contact us to book
---
---
Aggiornamento: giovedì 09 aprile 2020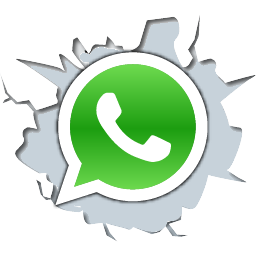 luigi@moreschi.info


Luigi Moreschi Motorsport srl
Via Enrico Fermi 4 - ZAI, I-46020 Quingentole (Mantova), Italy UE
Telefono +39-038642545 | Fax +39-038642546
Portatile +39-3482409878 | WhatsApp +39-3928460840
Per maggiori informazioni sulle condizioni di vendita consultate le nostre direttive commerciali.
For more information on the conditions of sale, see our commercial instructions.