---

Supporti barra stabilizzatrice Abarth nuovi
Supporti per barra stabilizzatrice Abarth nuovi in magnesio, identici agli originali;
48 g di peso, adatti per boccole Powerflex (da 12 a 22 mm / PF99-30x ).
Versione Abarth sport prototipo, identici agli originali; da montare su vetture Abarth.

Utilizzabili come supporti barra universali; su qualsiasi tipo di vettura (turismo, prototipo o formula), purché abbia un interasse dei fori di 58 mm.
Boccole Powerflex fornite a parte.

ESAURITI! - Si accettano prenotazioni per la prossima produzione.
Al raggiungimento di 12 pezzi prenotati verranno rimessi in produzione.
---

New anti-roll bar cap Abarth
Anti-roll bar cap Abarth new magnesium identical to the originals
48 g of weight, suitable for unversal Powerflex bushes (12 to 22 mm / PF99-30x )
be mounted on cars Abarth.

Used as a universal anti-roll bar cap, on any type of car (Saloon, Two-Seater Racing Cars or Formula), provided it has a hole distance of 58 mm.
Powerflex bushings supplied separately.

SOLD OUT! - We accept reservations for the next production.
The achievement of 12 pieces book will be put back into production.
Marca
Make

ABARTH

Modello
Model

1000 TC, 1000 TCR, 1000 SP, 1300 SP, 1600 SP 2000 SP, SE04, SE06, SE010, SE014, SE019 o SE021
Materiale
Material
Mg AZ91 T6
Condizioni
Conditions
Nuovo
New
Anno
Year
2021
Codice
Code
SUPPBARRAABAR
Categoria
Category
S5
Prezzo
Price
107,00 €/cad + IVA
---
Aggiornamento: mercoledì 01 aprile 2020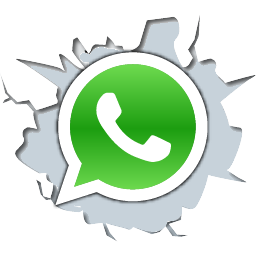 luigi@moreschi.info


Luigi Moreschi Motorsport srl
Via Enrico Fermi 4 - ZAI, I-46020 Quingentole (Mantova), Italy UE
Telefono +39-038642545 | Fax +39-038642546
Portatile +39-3482409878

| WhatsApp +39-3928460840
Per maggiori informazioni sulle condizioni di vendita consultate le nostre direttive commerciali.
For more information on the conditions of sale, see our commercial instructions.