---

Castelletti punterie nuovi BMW M12 F2
Castelletti punterie completamente nuovi, sia aspirazione (V1 254 712) che scarico (V1 254 722);
in lega di magnesio ad alta resistenza (AZ91 T6)
completi con cappellotti in Ergal 7075 e prigionieri
Pronti da montare per motori BMW Formula 2 dal M12/7 al M12/13
Con un'offerta speciale riservata ad officine, preparatori e rivenditori (con partita IVA).
---

Cam carrier new BMW M12 F2
Cam carrier everything new, like original, for intake (V1254 712) and exhaust (V1254 722);
in magnesium high strength alloy (AZ91 T6),
complete with caps in Ergal 7075 and studs.
Ready to assemble for all BMW F2 engine (M12/7 to M12/13)
With a special offer reserved for workshops, trainers, dealers, engineering and resellers (UE With VAT VIES code valid).
---

Nouvelles cage d'arbres a cames BMW M12 F2
Nouvelles cage d'arbres a cames BMW M12 F2, comme d'origine,
aspiration (V
1.254.712)
et echappement
(V 1.254.722)
;
en alliage de magnésium de haute puissance (AZ91 T6),
complète avec des bouchons en Ergal 7075 et goujons;
pour BMW F2 moteur (tous les moteurs M12, M12/7 à M12/13)

Avec une offre spéciale réservée aux ateliers, les formateurs et les concessionnaires (Avec TVA VIES code valide).
Marca
Make

BMW

Modello
Model

M12/7 Formula 2
Materiale
Material
Mg AZ91 T6
Ergal 7075
Condizioni
Conditions
Nuovo
New
Anno
Year
2011
Codice
Code
CASPUNBMWM12
Categoria
Category
-
Prezzo
Price
2'500,00 €/cad + IVA
---
Aggiornamento: venerdì 01 novembre 2019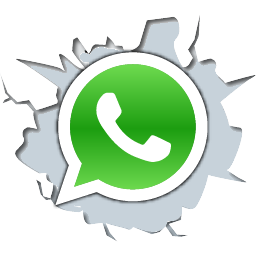 luigi@moreschi.info


Luigi Moreschi Motorsport srl
Via Enrico Fermi 4 - ZAI, I-46020 Quingentole (Mantova), Italy UE
Telefono +39-038642545 | Fax +39-038642546
Portatile +39-3482409878

| WhatsApp +39-3928460840
Per maggiori informazioni sulle condizioni di vendita consultate le nostre direttive commerciali.
For more information on the conditions of sale, see our commercial instructions.